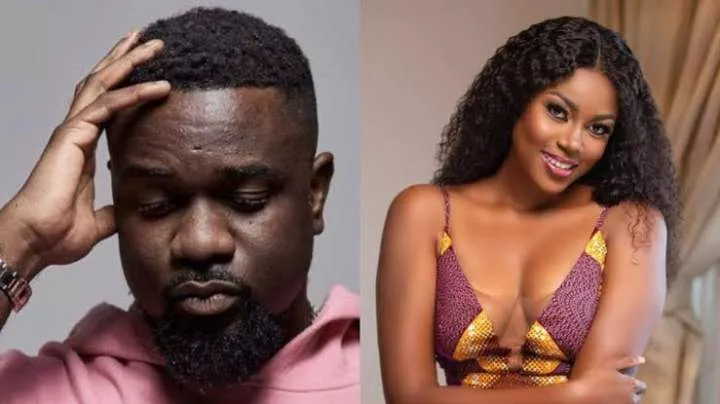 Ghanaian Actress, Yvonne Nelson is not yet done as she continues her rebuke of Sarkodie's diss song.
In follow up tweets this morning, the Ghanian actress is still blaming the rapper for having an abortion, claiming Sarkodie would not have agreed to keep the baby as he was in a serious relationship with a woman who he later married.
She also denied aborting the baby because she needed to finish school .
In her tweet, Yvonne Nelson said in 2010 when she was pregnant, she had finished the University… Although in her book she clearly stated she was in her final year in 2010… Also as at 2010 Sarkodie was already a big artiste in Ghana and had won the Ghanaian artiste of the year, so her claim of him 'struggling' and having no car at the point is not factual.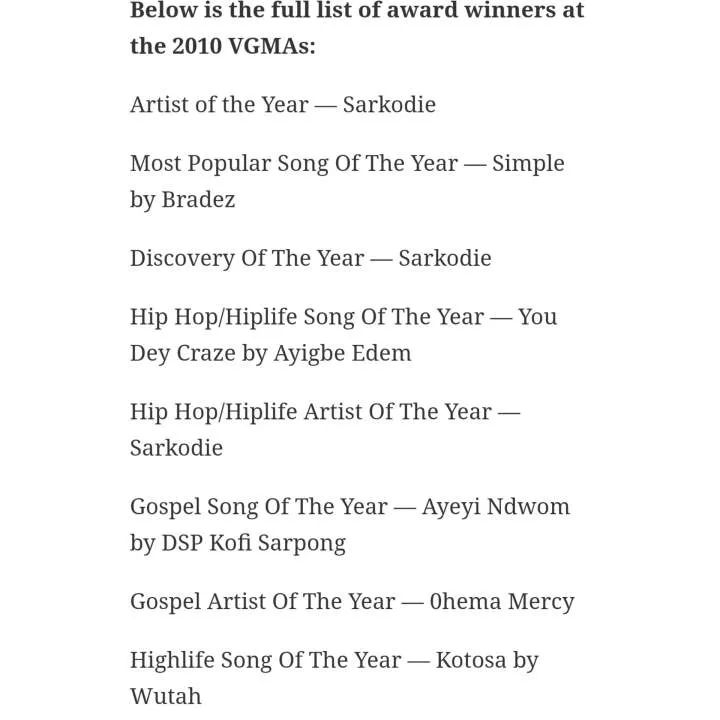 "Michael , you claim I was desperate to abort because I needed to complete school. In 2010 when I became pregnant, I had completed the university. Anybody can verify this. I wasn't in school and you know it. If you want to lie, find an logical lie. #youspittinglies" Nelson tweeted.
And would you have readily agreed for me to keep a pregnancy when you were in a serious relationship with another lady who would become your wife? Your street line is played out.. #thetruthsetsyoufree #theyouthislearning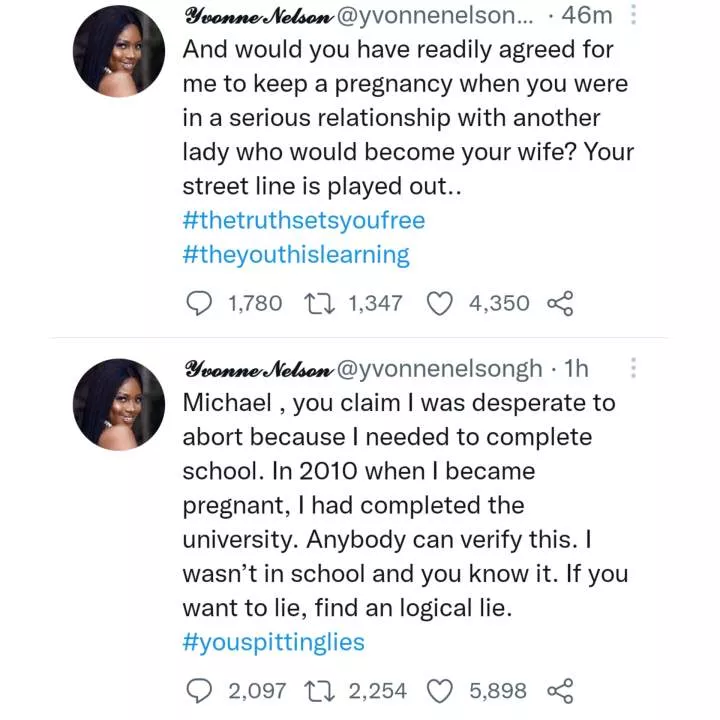 Enjoy the updates on onemusicnaija? Please give us a five star rating HERE!!!