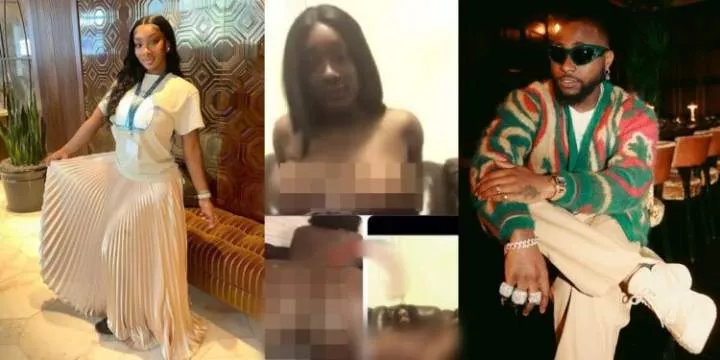 Anita Brown, who claims to be pregnant for Singing Superstar, Davido, has reacted after her adult photos and videos surfaced on the internet.
This comes after she alleged that she is currently carrying the singer's child, and didn't know he was married during their sexual rendezvous.
Following the news of her claimed pregnancy, online investigators dug deep into her background and uncovered her nude and OnlyFans videos scattered all over the internet, which she allegedly posted for money.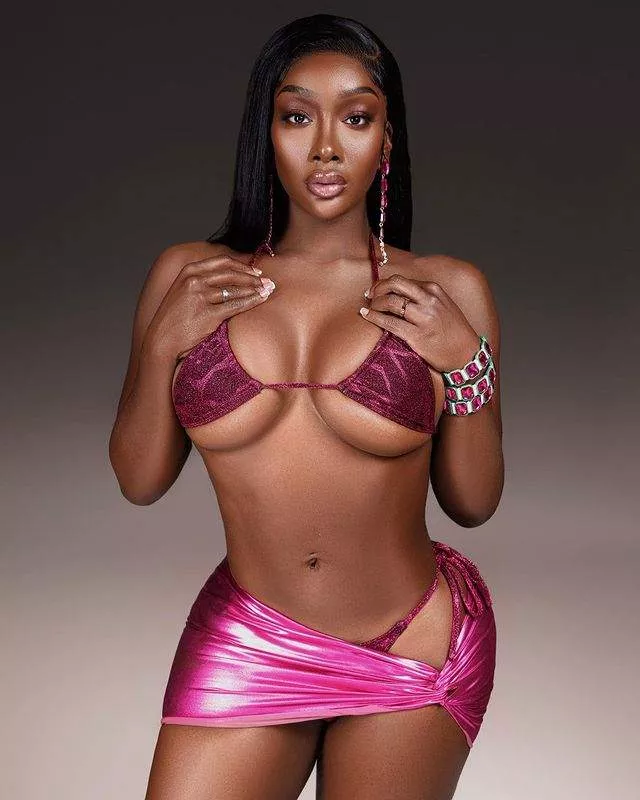 This seemingly contradicts her claims of being a serial entreprenuer who has no interest in the singer's money because she is rich and can take care of herself and her unborn child.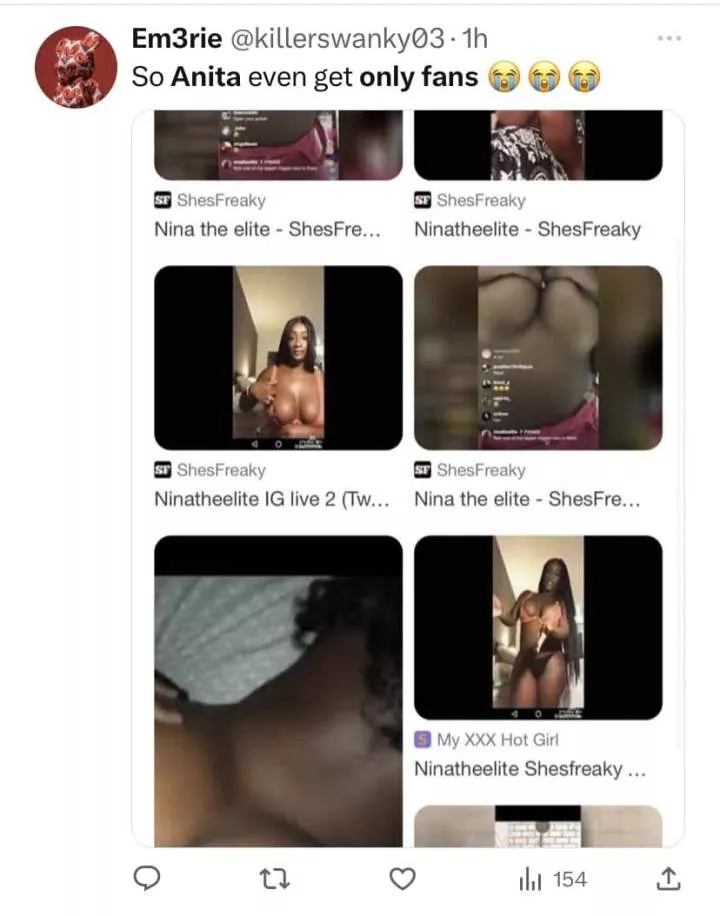 Moreover, she also claimed to be involved in the real estate sector, boasting ownership of properties worth millions of dollars in the United States, and even owning a Lamborghini.
Since the nude videos surfaced online, netizens have expressed doubt about her claims of being financially stable and not being after the singer's wealth.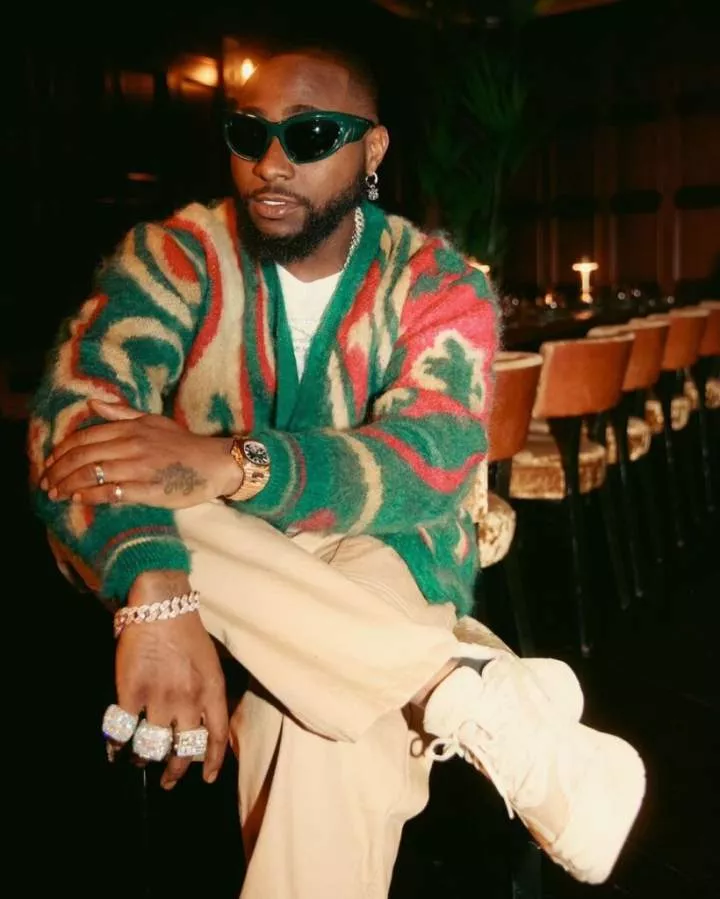 In response to the reemergence of her adult videos, Anita has taken to Twitter to say the clips were from her past life and emphasized that she is a changed person now.
Anita added that she is a born again Christian and is not ashamed of the videos because she has been 'justified through Christ'.
She further stated that the sexual acts in the tapes were performed with her boyfriend and that she was not sleeping around with different men.
Anita tweeted,
"Let one without sin cast the first stone

People are allowed to GROW
People are allowed to CHANGE

I love who i was & i also love who I'm becoming & where I'm at so far
The things I've done in the past and the things I've been through gave me alot of authority and testimony.
I feel no shame about my past
Iam the light

If you are a believer
You wouldn't be shaming someone's past
That is the whole purpose of Christianity
The whole purpose of the New Testament
Redemption, salvation, faith
Pain into purpose

And i don't have to justify anything
Iam already justified through CHRIST

Don't ever play with my name talking porn star. NOT TRUE.
Any video y'all will ever see of me was prolly with my ex from years ago
Oh well. Get over it!
Nextttttttt!
It's nothing that can be said that i can't own!
I don't owe y'all anything, because y'all are not God.🤦🏾‍♀️"
See her tweets below,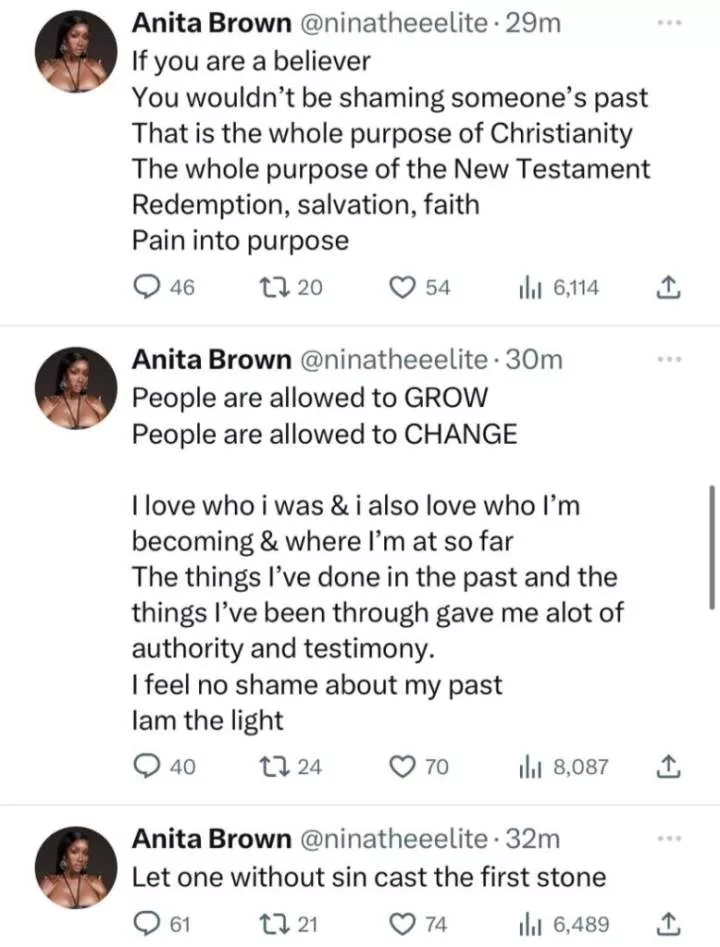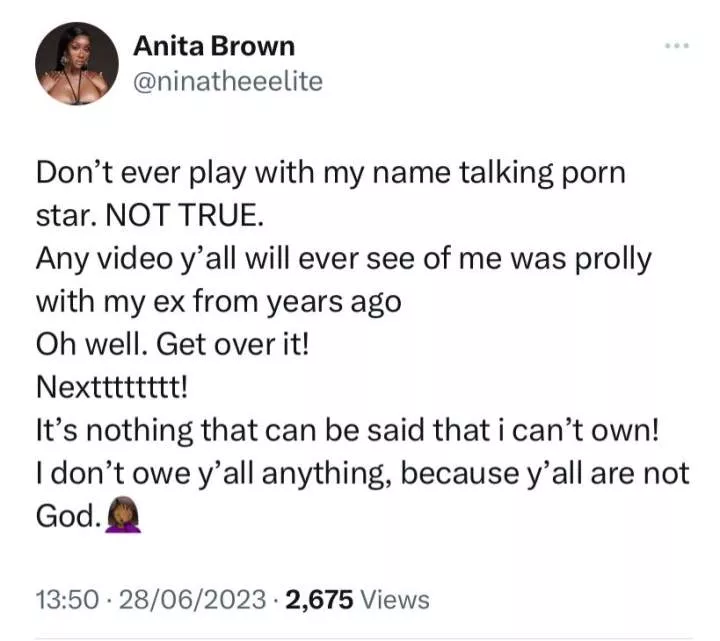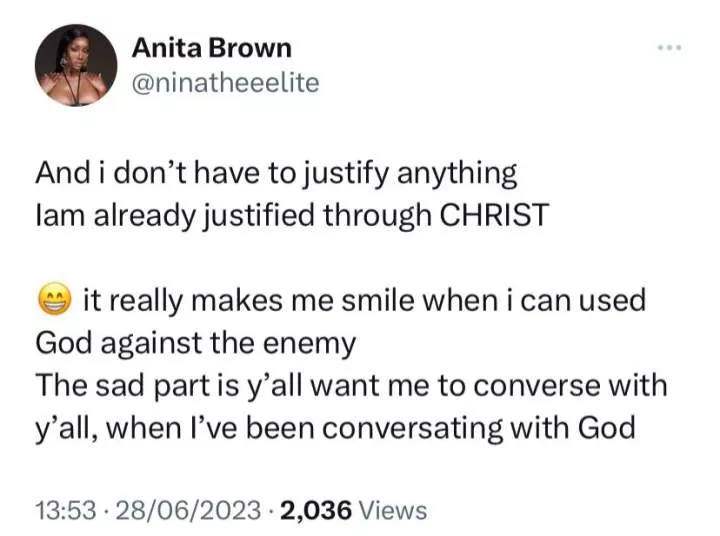 Enjoy the updates on onemusicnaija? Please give us a five star rating HERE!!!