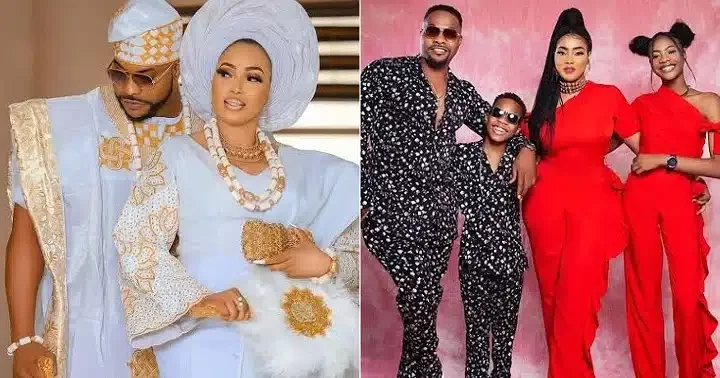 Well known Nollywood actor, Ninalowo Bolanle, has opened up about the reason behind his unexpected marriage separation with wife.
The actor had caused a stir online after sharing the news of his separation from his wife, Bunmi.
In a heartfelt post, the actor revealed that he had accepted the "reality of the end of a road."
Bolanle explained that the decision to part ways with his wife was inevitable, as it was necessary for the sake of a "peaceful and loveable future."
He cited their children, his mental health, and other reasons as factors contributing to the painful decision.
The actor's post expressed his sadness over the situation but also acknowledged the need for growth and a brighter future.
His interview on Chude Jideonwo's visual podcast has also surfaced online where the actor opened up about how he messed up his marriage.
He noted that his wife eventually started to perceive him as an outsider in their home. He said:
"The years when I was feeling too young and cheating all day, breaking her heart and everything to the years when I wasn't there and pursuing my dreams.
"But I forgot this was a human being that was taking records and taking experiences of her life as well. So, I became somebody that she didn't recognise anymore. At some point, I couldn't call her to pick up my call. The woman I had control over, I had no more control because she outgrew me."