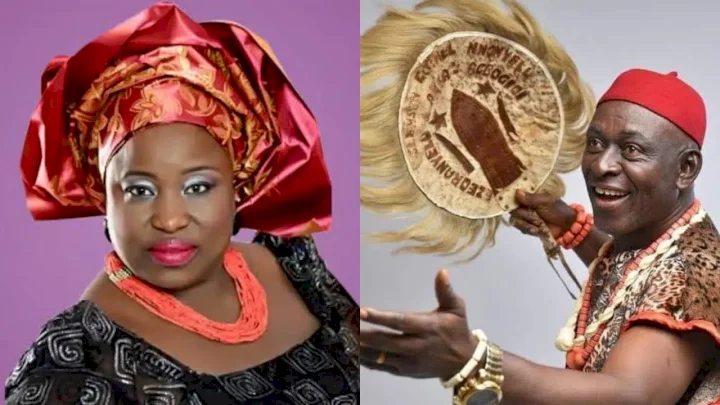 Veteran Nollywood actors, Cynthia Okereke and Clemson Cornel (aka Agbogidi) have both been reported missing.
This was announced by Monalisa Chinda, AGN's Director of Communications on her social media page.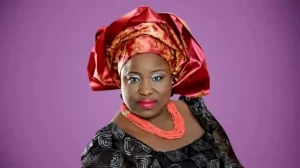 According to her, the family of the actors reported that they haven't returned home since they left a film location at Ozalla Town, Enugu state.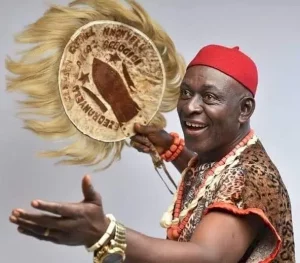 The veteran actors at the moment are suspected to have been kidnapped.
The National President of Actors Guild, Emeka Rollas has advised actors to be more vigilant and cautious, and avoid going to city outskirts to shoot films.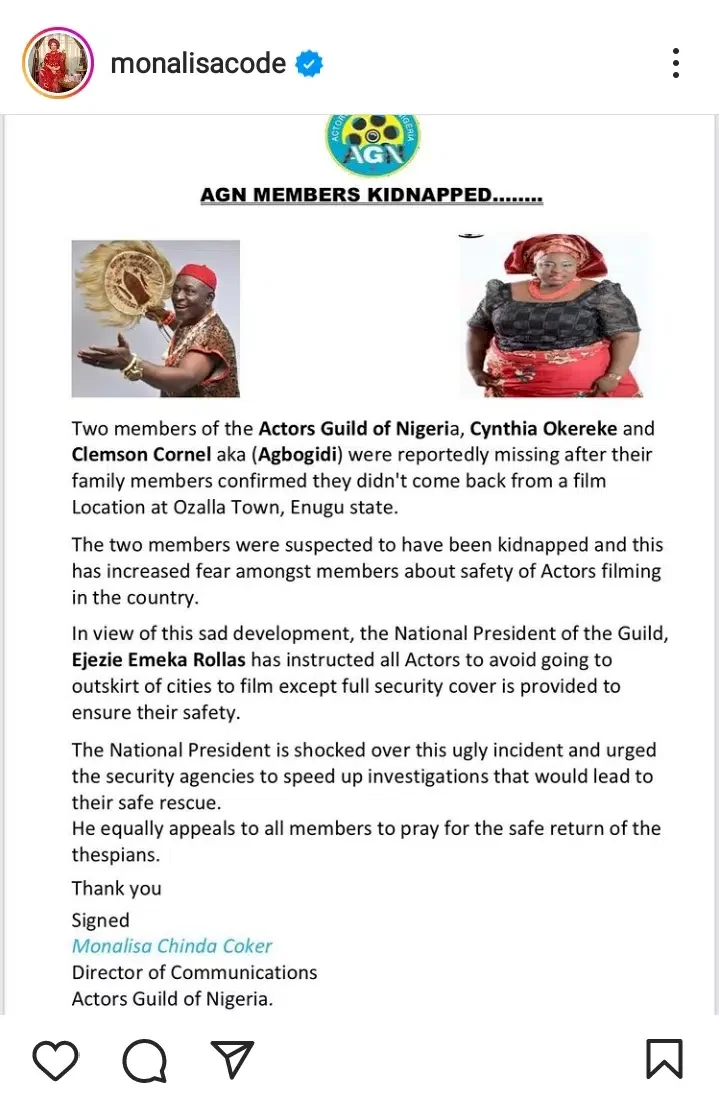 Like this post on our website? Please give us a five star rating HERE!!!