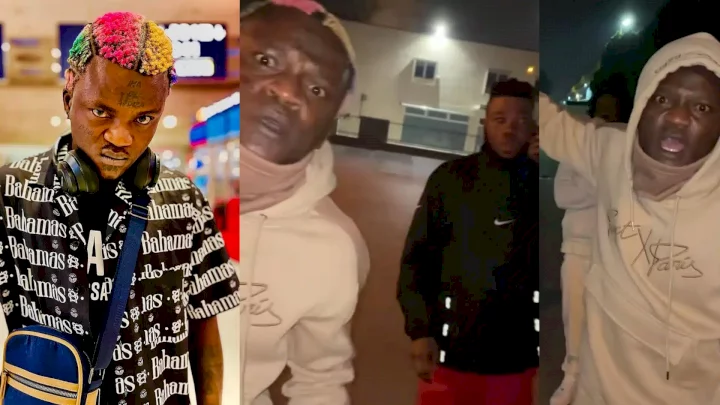 Nigerian singer, Habeeb Okikiola popularly known as Portable is disgruntled after he narrowly escaped attack in Italy due to the show promoter's ineptitude.
In a video shared online, the fast-rising star, portable recounted the chain of events that had occurred.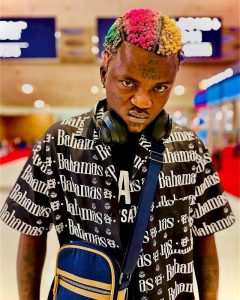 According to the 'Zazoo' singer, he had landed in Italy and was suppose to perform a few hours later at Padova.
Although, it took the show organizers two hours later to come to pick them up from the airport by taxi.
When they were finally getting closer to the show location, they found out that there had been shooting, arson, and a case of stabbing at the venue.
Alarmed by this, they had told the driver to stop the car to avoid getting closer to the dangerous place; unbeknownst to them, there were hooligans at the corner where they had stopped.
It was mentioned that these hoodlums attacked and collected the driver's keys and demanded two thousand euros from them before they were freed.
Watch him speak below:
View this post on Instagram
See his full statement below: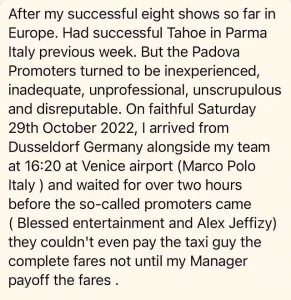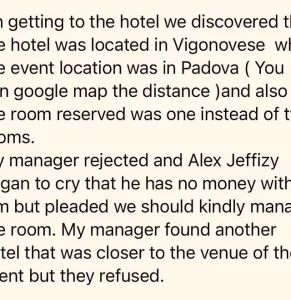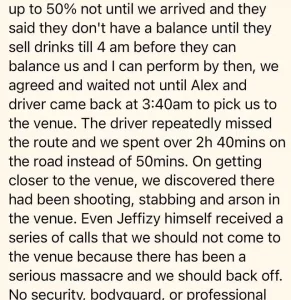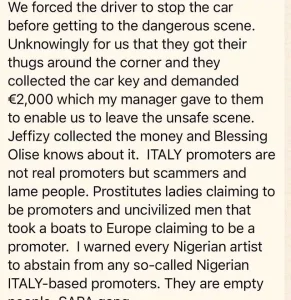 Enjoy the updates on onemusicnaija? Please give us a five star rating HERE!!!