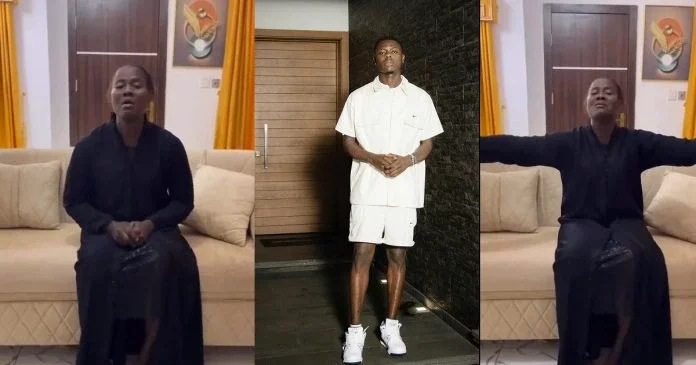 Woman who identified herself as the mother of the late Nigerian rapper, Mohbad, has affirmed that her son was killed and did not die a natural death.
The agonized mother made a video to reveal that she was still alive and could not come out to speak as she was mourning her son.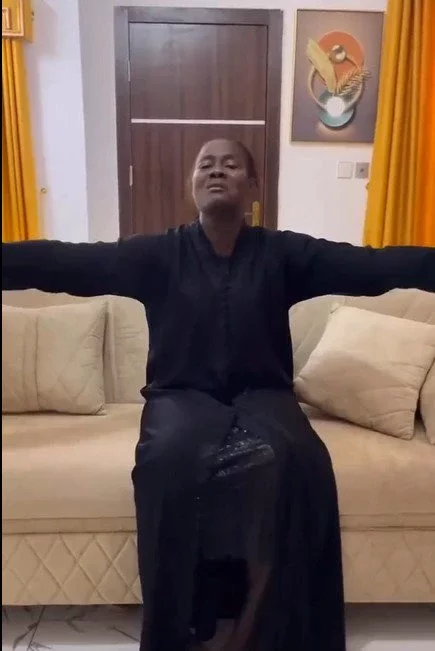 According to her, she did not believe he died from an ear infection because she knew of his many troubles with his record label.
Speaking in her native dialect, she begged for justice for her son's untimely demise as she laid curses on whomever was involved in his death.
She said;
"My son didn't die a natural death; he was killed. Whoever killed my son, that person's home will become troubled. They will face war and curses."
The glory of the child in their home will diminish because of those who killed him and their sons."
I am not dead; I am alive. My son didn't find rest, and I couldn't speak up whenever he was falsely accused because I wasn't given the chance."
I asked my son what happened, and he gave me money to go to the hospital."
I called him from the hospital, and he told me, 'Mummy, something is happening.' I called him to come home and tell me what happened."
I am his life and heaven. He said he came home because he heard something had happened."
He said he was taken and given water, and then he didn't know what happened to him anymore. Since then, I've been on the matter."
Since then, I've been on it. He died in fear. The fear was too much. If he was supposed to go to some shows, he couldn't go because of the fear that some people were coming."
He was beaten every day, and I was receiving calls even from people I didn't know. I didn't rest until he was killed."
Watch her speak below.
"My son's dęath wasn't natural, he was k!lled" – Mohbad's mother finally speaks up pic.twitter.com/enPo0D6jKF

— YabaLeftOnline (@yabaleftonline) September 17, 2023