share this post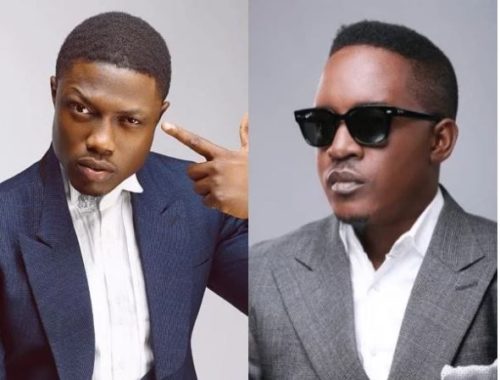 Vector leaks a conversation on the internet in which MI is seen persuading him to call a truce to their on-going beef.
The Lafiaji rapper took to his Twitter page to post the screenshots of the conversation they had in 2015 and the one they just had a few minutes ago. You all would recall in "The Viper," MI alleged that Vector has been hating on him since he came into the music industry. Vector, however, tried to put that claim to sleep by releasing a screenshot of a message he sent to MI as far back as 2015 asking him to jump on the remix to his rap hit single; "King Kong." MI however never sent a verse as he didn't appear on the remix which had two different versions.
Moving away from that to the second part of the screenshot, MI could be seen trying to play some sort of mind games with Vector as he still tries to convince him to leave his team and move to Chocolate City. He reveals he would still give him the 20 million as promised which Vector would spend at his own discretion. Vector, however, wasn't impressed by this act as he reveals that's how MI has always been hovering around his DM to be petty.
In addition, after Vector's claim that MI deleted some of his messages, the Chocolate City boss confirmed it as he says he didn't expect someone above the age of 30 to be doing that.
See post below: