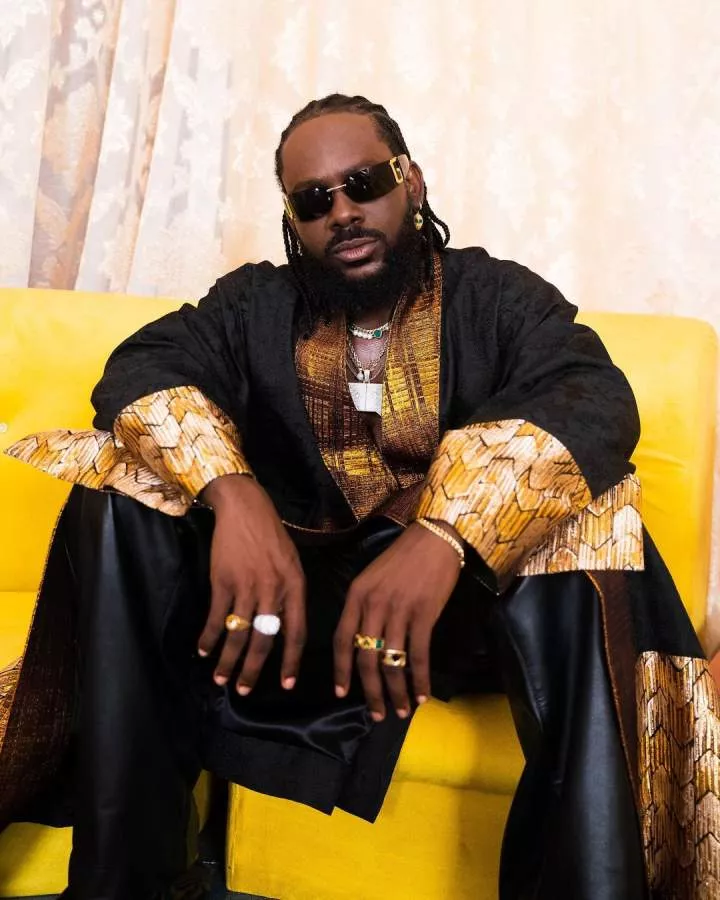 Well known Nigerian Artiste Adekunle Kosoko, popularly known as Adekunle Gold, has bragged that his music band is the best in the world.
In a recent interview with Tataki, AG Baby boasted about his stagemanship.
He said:
"I have the best band in the world; I say that all the time. Every time I'm on stage, it's a different vibe. As a fan of music as well, I don't ever want to go and see my favourite musicians play the same songs that I listen to in my car because if I'm paying for tickets, I want to experience something good.
"My songs that you listened to already would sound different [when you watched me perform it]. It's so important to have musicians on stage. When I leave the stage, I'm like, 'Damn! That was crazy."
Adekunle Gold said fans could relate to his songs because most of them are true-life stories.
"All my songs are very relatable because most of them are my stories. You made these beautiful songs in the studio, not knowing what to expect, and then taking it on stage, seeing people's reactions whether they know the song or not, the energy you get from that is one of the things that I enjoyed the most," he said.