share this post👆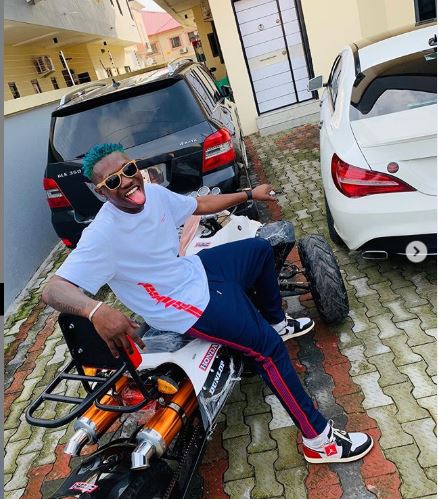 There was a serious altercation between Zlatan and a Twitter user earlier today on the social media platform that got a lot of attention from Nigerians.
It all started when the user insulted Zlatan for some reasons best known to him with Zlatan directing the insult to his father. The Twitter user however did not backdown as he took another shot at Zlatan with the "Zanku" rapper sending him death threats in return.
On seeing the death threat, the user quickly responded to Zlatan, apologizing to him for targeting him and revealing to him his fright. The user also used the medium to raise alarm calling the attention of Nigerians to the situation. He revealed if anything happens to him eventually, that Zlatan should be held responsible.
He wrote; "I quickly made a screenshot before you deleted this, i must admit that i am beginning to get scared. I don't underestimate you when it come to tinz like this. My dad is dead and i am the only one my mum is looking up to.
"Everyone please take note! Twitter community, if anything happens to me please hold Uncle Dayo responsible. I didn't do anything for the responses he gave me also oh."