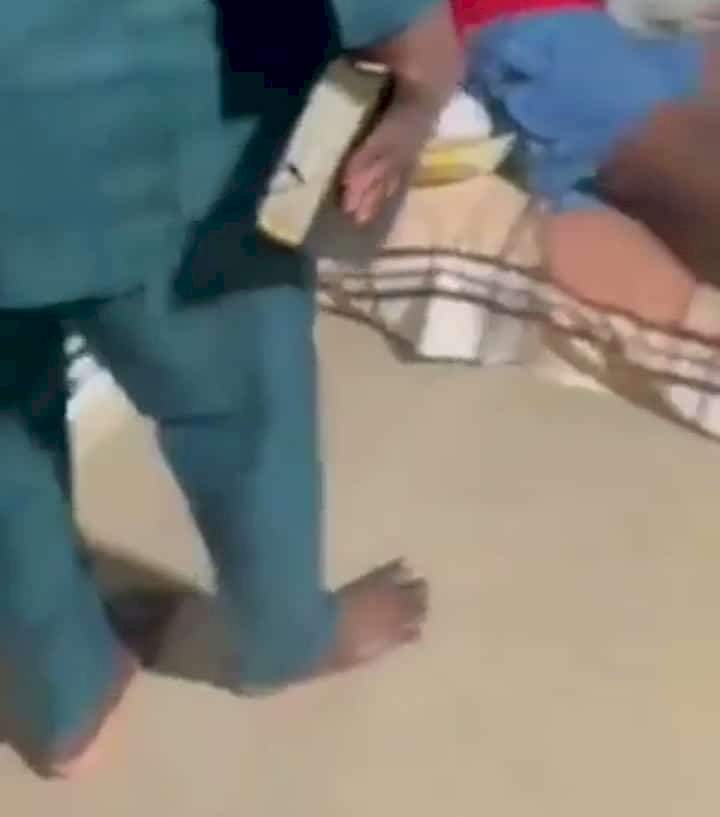 A pastor has walked in on his wife fornicating with his assistant pastor.
The disheartened pastor lamented how he had been clothing and feeding the man only for him to betray him by having sex with his wife.
The assistant pastor took to his knees to beg forgiveness for his actions while putting the blame on the devil for making him go astray.
The wife who could be heard begging the person videotaping the incident, to help plead with her husband to forgive them for what they did.
Watch the video below:
View this post on Instagram
Like this post on onemusicnaija? Please give us a five star rating HERE!!!