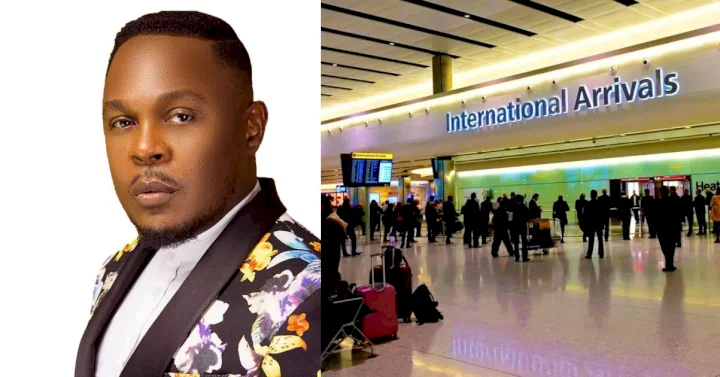 Nollywood actor, Femi Jacobs has shared a tweet addressing people who are secretly regretting relocating abroad.
Jacobs encouraged those in such situation not to fall for such "silly, lying religious spirit" as it would cripple them.
He mentioned that God's blessings are on people and not on places, and He will make a way for them if they face their days with hope.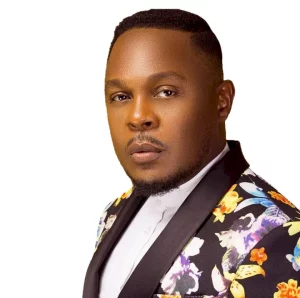 Read Femi Jacobs' tweets below;
"I have a random word for those who relocated and are now secretly regretting it – don't fall for that silly, lying religious spirit. It'll cripple you with torment. Here is the truth – the blessing is ON you, not on any place. You ARE the BLESSED. Let this anchor your soul.
"Abba is faith sensitive, not location bound. Face your days with hope, power, HIS Shalom will guide and keep and make a way for you. HE is with you. Stop being of a double mind, set your face like flint, know that you will not be abandoned or put to shame. Never.
"Believe this; And behold, I am with you and will keep (watch over you with care, take notice of) you WHEREVER you may go, and I will bring you back to this land; for I WILL NOT LEAVE YOU until I have done all of which I have told you. Genesis 28:15 AMPC.
"Once this attitude is established in you, you're in God's will. Perfectly. Don't look behind, look up and let God begin to show you HIS plans and purpose. This, too, will work together for HIS good plan and purpose for your life. HE loves you totally in Christ Jesus!"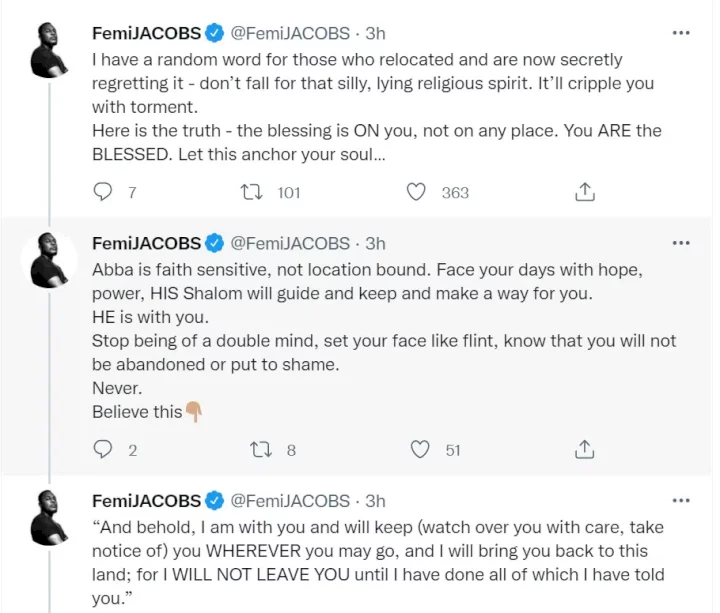 Enjoy the updates on onemusicnaija? Please give us a five star rating HERE!!!