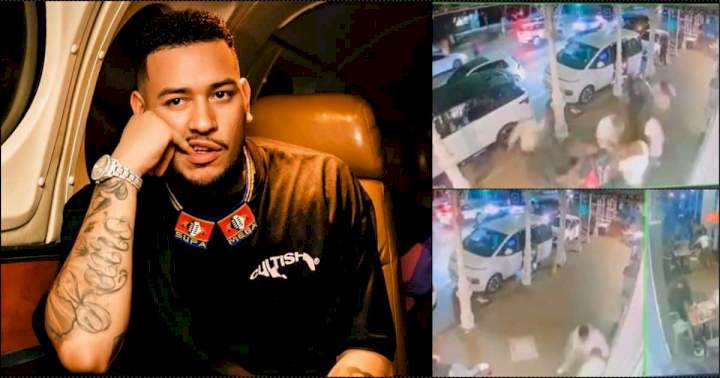 Hours following the fatal shooting of the South African rapper, Kiernan Jarryd Forbes, known professionally as AKA, a CCTV camera captured the moment he was shot dead.
AKA was killed along with his close friend, the chef and entrepreneur Tebello 'Tibz' Motsoane on their way to a nightclub for a performance as part of his birthday celebration.
A CCTV around the premises on Florida Road, Durban, South Africa, showed the moment the rapper stepped out with a couple of friends before the attack.

Before his death, the 35-year-old shared on social media about his upcoming album, "Mass Country," which is slated to be released in the coming weeks.
Watch the video below …
View this post on Instagram
Enjoy the updates on onemusicnaija? Please give us a five star rating HERE!!!