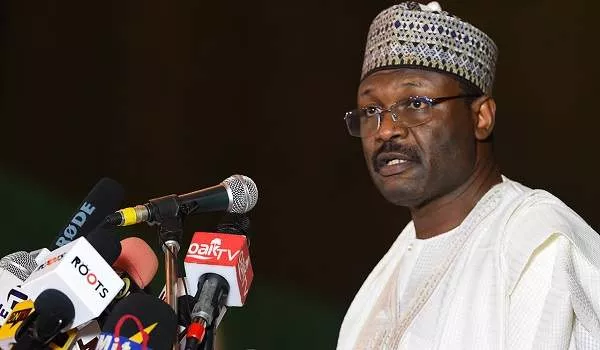 The chairman of the Independent National Electoral Commission (INEC), Prof Mahmood Yakubu yesterday said allegations that he compromised the electoral process were unfounded.
He said calls for his resignation were misplaced. Mahmood urged those dissatisfied with the electoral process to challenge the outcome in court.
He warned against making inciting comments, saying they were capable of causing unrest.
In a statement by his Chief Press Secretary, Rotimi Oyekunmi, the INEC chairman said the allegations by the Peoples Democratic Party (PDP) at the collation centre that he allocated scores to the All Progressives Congress (APC) was groundless.
He said contrary to claims by the PDP and Labour Party (LP) that the poll was not credible, results from the states point to a free and fair exercise.
The statement reads: "The call by the LP and the PDP on the INEC Chairman, Prof. Mahmood Yakubu to resign is misplaced.
"The allegation by Dino Melaye that the INEC Chairman allocated scores to parties is unfounded and irresponsible.
"At the same time, contrary to the insinuation by both parties, results emanating from the states point to a free, fair and credible process.
"There are laid down procedures for aggrieved parties or candidates to follow when they are dissatisfied about the outcome of an election.
"Such procedures do not include calling on the INEC Chairman to resign or for the election to be cancelled.
"To be sure, aggrieved parties are free to approach the courts to ventilate their concerns and wait for the matter to be resolved.
"Making inciting comments capable of causing violence or unrest is unacceptable.
"The 2023 General Election processes are in their final stages of completion.
"It is only fair for aggrieved parties to allow the conclusion of the process and approach the courts with their evidence to pursue their cases."
Enjoy the updates on onemusicnaija? Please give us a five star rating HERE!!!