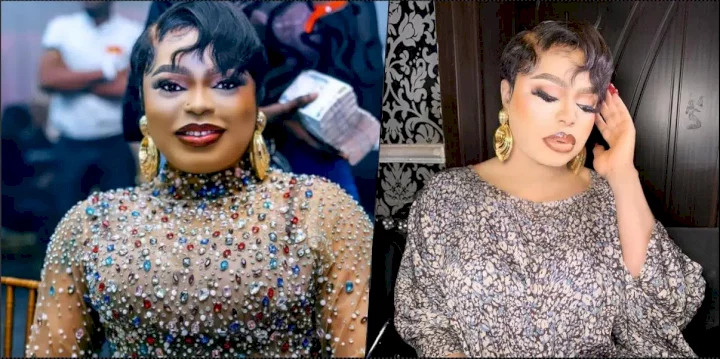 Lifestyle influencer, Bobrisky stirs reaction after flaunting alleged unpaid wig after being called out.
It would be recalled that the crossdresser, Bobrisky was cautioned some days ago over an unpaid wig he bought from a vendor.
Bobrisky who replied in a now-deleted post stated that the actual price of the wig was N69K but the vendor raised the price to N150K. (More News Here…)
He wrote,
"In life don't be greedy !!!! Ask around guys how much is this wig on Instagram !!!! This hair is 69k ask ur hair vendor but see how much tayo sold it for me and you claim I'm broke.
If you want a tag on my page then don't collect money. You can't get paid and still want a tag from me NEVER !!!! I can decide who i want to tag for it especially when the brand also has similar hair Or let look at it from dis angle what if the brand paid me to tag her i will say no because the hair is from someone I won't do business.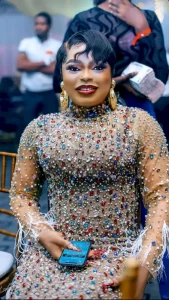 Was the hair free ? Rubbish mtcwww. Lastly talking about the two dress you mentioned, I only bought one 30k and you gave one for free !!!!
I didn't beg you for it When I got home I noticed the dress was too tight for me and i said to my driver to return the dress to you. I don't get d r.ant, Vawulence everywhere ‼️ na everybody go still collect from this boy hand ooo,we no go jam agbako ooo."
In a recent Instagram post, Bobrisky rocked the wig in question which triggered mixed reactions from his followers.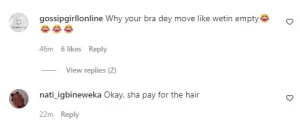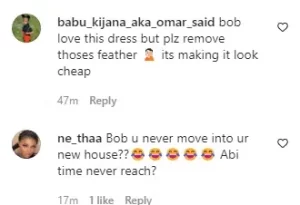 Like this post on our website? Please give us a five star rating HERE!!!