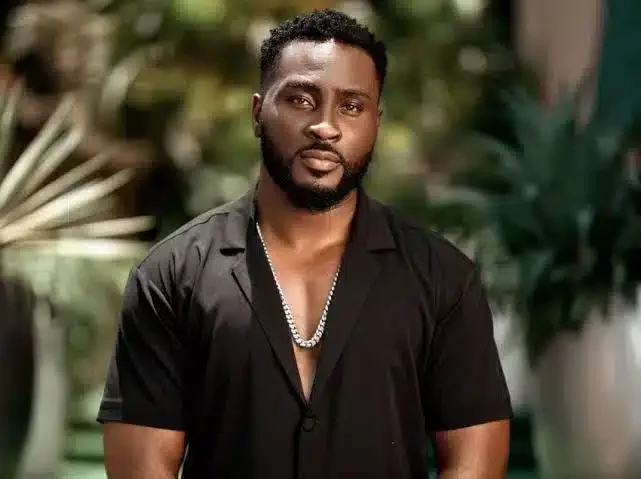 BBNaija Season 8 All-Stars housemate, Pere, has opened up during a conversation with fellow housemates Cross and Kim Oprah concerning the recent drama between him and Doyin.
He revealed that he would have reacted differently if he were a girl.
The reality star, Pere made this statement while referring to the incident involving Doyin.
This statement followed an earlier incident where Doyin allegedly called Pere a weakling during a conversation with Ceec and Mercy.
The conversation was exposed by Biggie's in-house parrot right after the housemates returned from the arena.
The discussion among Ceec, Mercy, and Doyin primarily focused on the complex dynamics between Pere, Kim, and Cross.
Doyin's alleged comment about Pere being a weakling deeply affected him, leading to an emotional breakdown.
Pere was visibly distraught when the parrot's revelation caused chaos in the house.
During this emotional moment, Alex, Angel, Sholzy, and Venita came forward to provide comfort and support.
Hours later, in a separate conversation with Kim Oprah and Cross, Pere expressed his frustration and stated, "If I were a girl, I would've slapped Doyin three times and left this house. Because I'm a guy, there are certain things I can't do."
Kim Oprah: "I don't know why they can't let this matter rest since yesterday; it's as if they put fire in their bum bum."
WATCH THE VIDEO BELOW:
Pere – If I were a girl, I would've slapped Doyin three times and leave this house, cause I'm a guy there are certain things I can't do

Kim – I don't know why they can't let this matter rest since yesterday, it's as if they put fire in their bum bum #BBNaija pic.twitter.com/Ayt1eILkvP

— AE (@AssistantEbukaa) September 8, 2023
Pere – If I were a girl, I would've slapped Doyin three times and leave this house, cause I'm a guy there are certain things I can't do
Kim – I don't know why they can't let this matter rest since yesterday, it's as if they put fire in their bum bum